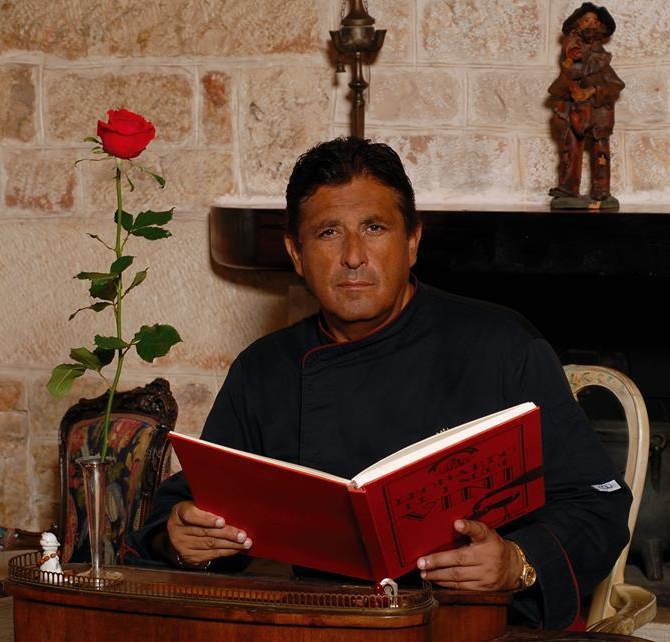 Who we are
The owner Leonardo's gastronomic adventure began quite by chance in 1977.
The restaurant is found in a restructured old stall, a refined but rustic stone ambient divided into two large and comfortalble dining areas furnished in liberty style. The fire place, the arches the impressive stone walls give it the air of a medioevale court. In this suggestive climate, traditional apuglian dishes are presented.
The inspired cuisine is typically regional, ancient tradition and ispiration are profoundly interwoven in an original and creative synthesis.

In the kitchen Leonardo is flanked by Franco Palasciano his pupil since the early 80's in the dining room Leonardo is accompagnied by his son Cosmo, and his two daughters Emma and Madia who personally oversee the cordial hospitality offered to all the guests of this locality.
The presentation of the will studied proposal on the menù follow the personal philosophy of Leonardo, every minute detail subjected to is scrutiny.
The wines are jealousy conserved in a antiquated well below the restaurant where they lie in wait in the dark at the ideal temperature.